You asked – we listened! We're proud to share our newest product with you, FlexiCorner! In this blog, we'll let you know what FlexiCorner is and how it's used.
What is FlexiCorner?
FlexiCorner is just as it sounds, you can now add corners to your garden with our fantastic lawn edging. Our regular FlexiBorder pieces can be used on a curved angle of up to 70 degrees. In contrast, these FlexiCorner pieces are delivered to you already on a 90-degree angle.
Our FlexiCorner pieces are available in all the same stunning colours so that they can be integrated seamlessly into your garden edging design. These colours include black, grey, brown, terracotta and green. Read our blog on the best garden flowerbed ideas.
As can be seen on our website, we currently have the inside corner available. The outside corners are in the development stage and will be available in the near future. See the image below for an example of the inside corner being used around the garden.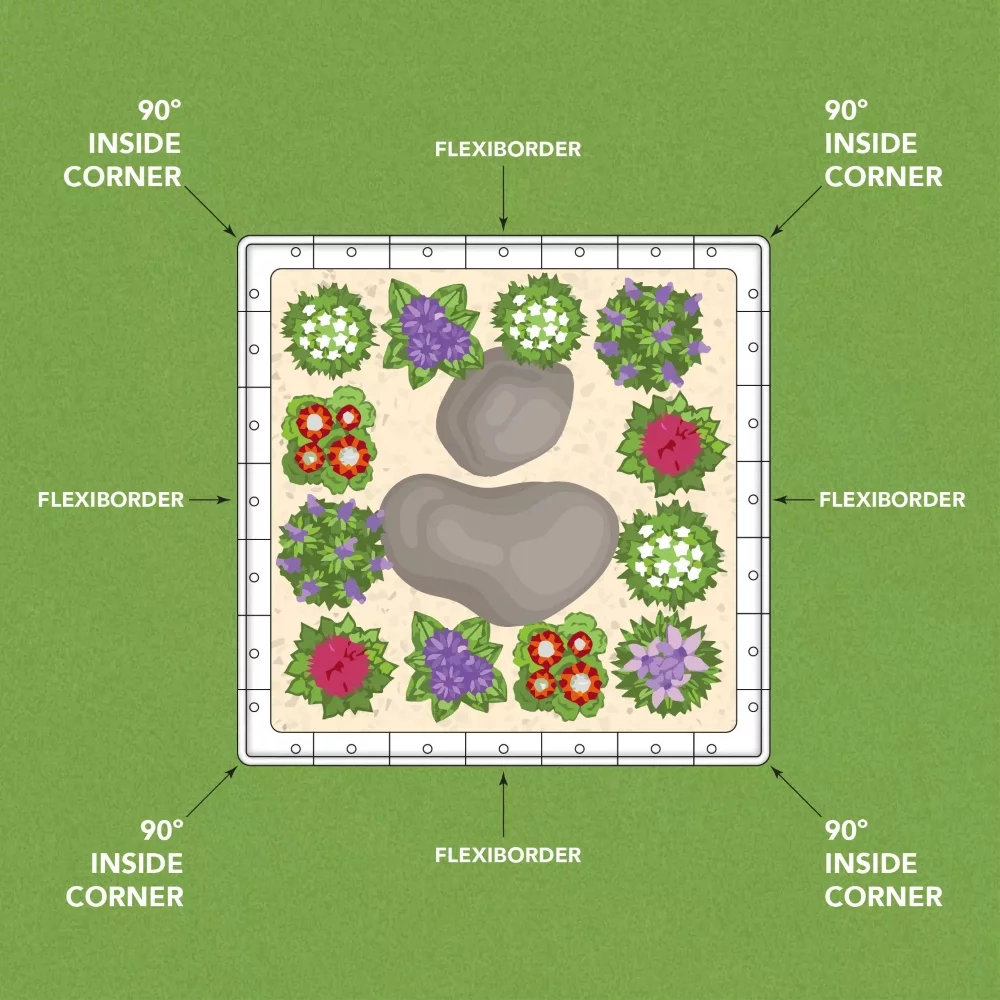 How is FlexiCorner used?
FlexiCorner is just as easy as FlexiBorder to install. FlexiCorner comes in packs of two corners, with four pegs and four connectors, so that you can create that perfect garden corner.
Each set is delivered with a number of pegs so that you can securely install the edging. You can use a small hammer to push the pegs into their slots. These pegs should be placed into the soil to stop the edging from moving.
The FlexiCorner pieces are delivered in one size so that you can install them easily in your garden. All FlexiBorder products are extremely adaptable and can be used in any outdoor area. Read our blog on how to install lawn edging to find out more.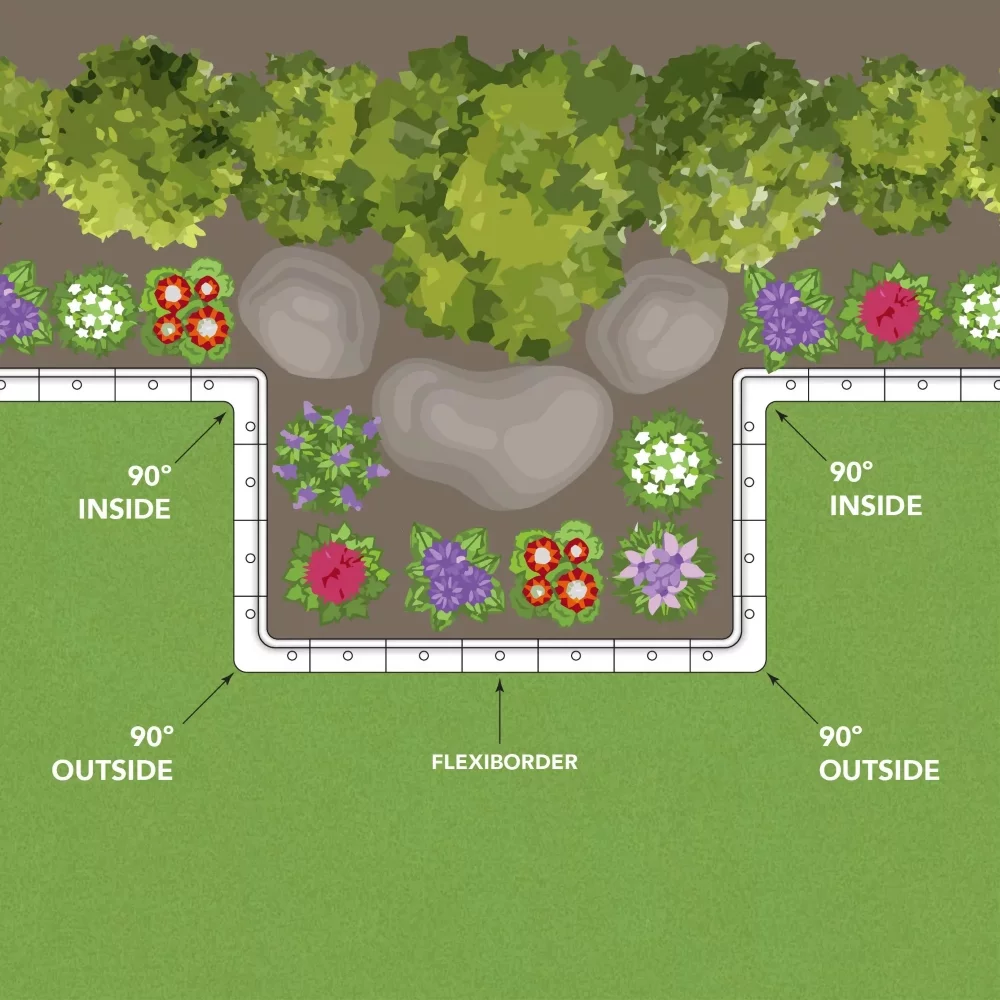 Where can you use FlexiCorner?
Our new product, FlexiCorner, can be used in corners of your garden to show a seating area or show people where they can walk. FlexiBorder and Corner can also be used in the front garden to map out areas such as a driveway.
In addition, our lawn edging doesn't just need to be used in the garden. It can also be used in sports venues and children's playgrounds. Take a look at our case studies for inspiration for your own outdoor space. FlexiBorder has even been featured on TV!
FlexiBorder is made from recycled rubber, making it an extremely environmentally friendly option for your garden. It also makes it a robust option that is weather-resistant. We provide you with a high-quality garden edging solution that will last.
Many people find that garden edging is quite hard to mow around, but not FlexiBorder. We have designed this edging so that it is totally lawnmower-friendly. The strong rubber allows your wheels to glide over the edging so that you can maintain your beautiful garden space.
Having garden edging installed can make your garden feel bigger and also allows you to show guests where they are allowed to walk too. Matching the edging to your garden furniture is a fantastic way to bring the area to life and wow guests!
We hope this blog has been helpful regarding our new product, FlexiCorner. We're always happy to answer any questions you have, so don't hesitate to contact us.